I think Spring is my favourite season. I'm fresh with hopes for the New Year, my resolutions haven't quite been broken just yet, and I'm excited to replace my old reliable knits for something new, if only the weather would decide to allow it. It's a time to renew and refresh your life. To 'Spring Clean' your wardrobe, and begin to replace some of your old and no-longer-reliables with something fresh. With the onset of a new season does, of course, come a whole set of new trends. This season, I'm really excited about the shift in trends from feminine to a more gender neutral style. Five of this season's trends have been playing on my mind for the past while, so I've decided to share them with you all below. The jury is out on some of them, but nonetheless, I'm excited to see how fashion evolves this year.
1. Tie-Dye
This is a trend that I, and my seven-year-old self, can get behind. As a child, I loved everything crafty, so naturally, this was right up my alley. While you will be able to find a whole host of cute tie-dye pieces in your favourite high street stores this Spring/Summer, there's nothing more satisfying than being able to respond to the question "where did you get that?" with an "Oh, this ole thing? I made it myself." Sorry to all the huns who aren't feeling crafty, but it's the perfect way to create an item of clothing that's unique to you, while reducing your fashion footprint.
2. Neon
The jury is out on this one. At the moment, you can hardly set foot into Penneys without being bombarded by a whole host of neon yellows and pinks. It's like a teen disco has taken over the entire shop, and I'm not quite sure if I'm feeling it.
3. Cargo Pants
I'll do anything to ditch the skinny jeans, so I'm dying to get my hands on a pair of cargo pants this season. I love how edgy military style pieces are, so I'm looking forward to finding the perfect pair.
4. Cycling Shorts
It seems like everyone and their mother has a pair of cycling shorts at the moment (okay, maybe not their mothers but you know what I mean). I'm all for anything and everything comfortable, so I'm excited to pick up a pair. If you don't quite feel the need to buy a pair, repurpose your old leggings by cutting them to a length that suits you.
5. Suits
I love wearing masculine pieces, so I am of course a big fan of the suit trend. I love an oversized, grungy suit. I'm all for anything matching, it just makes the whole process of choosing an outfit that bit easier.
Until next time,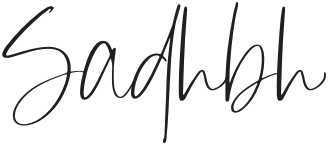 P.S. The links above are Affiliate Links (I'm just a broke gal trying to earn some €€€ so feel free to click lol)