The New Year is notoriously a time of change. Bad habits are broken (temporarily at least), new habits are created, and we all aim to become the best versions of ourselves, whatever that might be. However, while the spirit of the New Year suggests that everything should be ruffled up, there are a few things I'd like to think should stay the same; namely, my college wardrobe staples. A few pieces remain core to my everyday outfits. These are the ones I reach for when I feel as though I
have 'nothing to wear' for the billionth time.
These pieces are reminiscent of a capsule wardrobe, a term coined by Suzie Fox of Wardrobe Boutique in the 1970s to describe a collection of a few essential items that don't go out of fashion. The capsule wardrobe can be divided into five sections: tops, bottoms, layers, shoes and accessories.
Tops
Capsule tops consist mainly of your favourite basics. Whether that's a plain t-shirt, a shirt or even a turtle neck; pieces that are timeless. While we're all partial to a trip to Penneys to pick up these essentials, I'd recommend paying a little more for items that will last longer. The Zara Basics range has the perfect collection of timeless tops.
Bottoms
Every capsule wardrobe should have a good pair of denim jeans. Finding the right fit for you can be difficult, so it usually takes a bit of time to find your capsule wardrobe pair. Topshop have a huge variety of styles to suit every shape.
Besides your basic jeans, try to include something here that's unique to your style. Whether that's your favourite pair of pants, a skirt or even a pair of dungarees; choose something that makes you smile every time you wear it.
Layers
When it comes to creating the perfect capsule wardrobe, layers are key. This section of your wardrobe should include a staple, versatile jumper (my colour of the season is green, so I picked up mine at Weekday), a warm jacket, and a 'dressy' jacket. My capsule layers include a faux leather jacket, a grey blazer and a trench coat.
Shoes
To complete your capsule wardrobe, it's important to have a few pairs of shoes that can be used for a variety of occasions. I'd recommend at least one pair of runners/comfortable shoes, a pair of dressy flats and a pair of heels.
Accessories
It can be difficult to choose capsule wardrobe accessories. Usually the best accessories are a lot more expensive than we'd like them to be. I like to team jewellery from high street brands, like Penneys or New Look with my capsule wardrobe, but if you're looking for something with a longer shelf life, try Topshop or Pandora.
Despite all the sales that have engulfed our favourite shops over the past month, it's important to avoid reaching for spur of the moment purchases. Our fashion footprint is larger now than ever before. Choosing staple pieces to curate a capsule wardrobe is the perfect way to avoid pointless purchases, and to ensure that your favourite pieces don't get lost amid seasonal trends.
Until next time,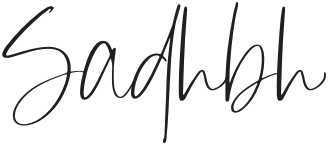 P.S. The links above are Affiliate Links (I'm just a broke gal trying to earn some €€€ so feel free to click lol)
This article was originally published in the 2018/2019 University Express, Issue 4, on 29/01/2019