When you're in your penultimate year of university, it seems as though everyone is concerned both with what you're going to do with your life, and what you're going to do with the last of your free time before you hit the 'big bad world'. More people than I can count on both hands have warned me to spend this time wisely, as though I will never be this free again.
Dress, Monki // Hat, H&M // Sandals, Berkinstock // Sunglasses, Ray-Ban // Necklace, Follie & Follie // Bracelet, Pandora
Not quite knowing what you want to do with your life, or who you want to be, can be daunting at the best of times, without the added pressure of the impending doom associated with 'settling down and finding a good job.' The truth is, we all live our lives at a different pace. Just because this is my last Summer before fourth year, doesn't exactly mean it's going to be the last elongated period I can take off for myself. Fortunately, that decision is mine to make, and doesn't quite have to line up with the expectations of the working world.
For now, I'm focusing on living in the moment. Life isn't black and white. While many of us will inevitably choose to follow in the footsteps of most of our peers; get a job, up-skill, buy a house, get married and have a family, it's likely that some of us will choose the path less travelled, and that's okay too.
Nonetheless, in line with the fleeting notion that my freedom will end upon completion of my degree, I've decided to spend my 'last' Summer in Canada, starting on Wednesday. I'm looking forward to sharing this adventure, and the adventures to come, with you right here on my blog and my social media channels (
@sadhbhers
). While this is my final Summer as a student, I don't quite believe that this is 'the last Summer' I'll ever have, but I guess you'll just have to stay tuned to find out.
Until next time,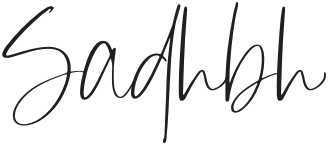 P.S. Thank you to my partner in crime, Eoin, for the pictures.