For as long as I can remember, I've been dreaming about attending London Fashion Week. Not New York, Milan or Paris (perhaps because I knew this goal would be a little more difficult to attain), London. For years I've followed the action through my favourite magazines, news platforms, YouTube and even social media.
About six years ago, I set myself a list of goals, likened to a life plan. My "20 before 20" list. I even had it published here for some time. Although I checked most of the boxes before my twentieth birthday, I was somewhat deflated that I had gone without completing them all. While this was a little disappointing at first, I realised that we can't plan out exactly how our lives are going to go years in advance. We don't know what risks we'll be willing (or able) to take, where we'll be living, or what commitments we may (or may not) have. Life is unpredictable, so despite the best efforts of my younger self to ensure that every goal I had wanted to achieve at the time should be fulfilled, for me, a comprehensive plan would never work.
Visiting fashion week had long been on my list of things to do, but committing to this was something of a different story. In January, ahead of February's London Fashion Week, I decided to finally bite the bullet. No more second guessing, or waiting for some sort of indication that now was the right time to go. I booked my flights, requested invitations, and started putting my LFW outfits together. I attended the first weekend of fashion week, so thankfully I only needed three outfits; two for attending events, and of course one for the airport.
We kicked off our LFW celebrations on Friday 15th February. I wanted my first outfit to be somewhat timeless and elegant, yet still on trend. With that in mind, I decided to team a French Connection jumpsuit I bought last year with a crisp white H&M shirt and a pair of chunky Fila Disruptors. I added a gold chain necklace, a felt fedora and a pair of cat eye sunglasses to complete the look.
While I had my first LFW outfit planned for some time, I didn't organise my second until the day before we flew out. Cork is a beautiful city, but when it comes to finding unique, statement-worthy pieces, we're unfortunately quite the opposite of blessed. LFW is all about embracing your personal sense of style, however wild and wonderful that might be, so I really wanted to find a statement piece that reflected my personal style. Luckily, I found an amazing denim boiler suit in Topshop. I paired this with a white t-shirt from Next and a great pair of Penneys/Primark sunglasses.
So there you have it! A complete roundup of my favourite looks of the year so far. I'm looking forward to sharing more fashion week content with you all over the next few weeks.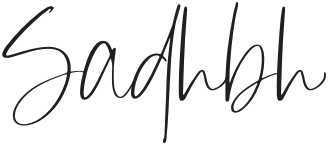 P.S. The links above are Affiliate Links (I'm just a broke gal trying to earn some €€€ so feel free to click lol)