The minute the clock strokes midnight on February 1st, it seems as though all of our favourite high street brands are ready and waiting to bombard us with the latest Valentine's Day 'trends'. A stark reminder of how single (or un-single) we might be. It's a 50 shades of pink and red affair; from crimsons to pastels, and even (somewhat tacky) hot pinks, fashion suddenly alters itself to align with all of the most common stereotypes of femininity, while every fashion outlet is transformed into a somewhat mild version of Ann Summers.
Although we're all partial to wanting to 'dress to impress' every now and then, Valentine's Day is the perfect slap-in-the-face reminder of how society thinks you should dress in order to look or feel somewhat 'sexy.'
In the spirit of being fashionable, most of us choose to follow these Valentine's 'trends'. After all, what's €3 on a pair of red lacy Penney's knickers? But in the spirit of style, maybe it's best to find something that actually makes you feel great, rather than what the media, or our high street fashion buyers think will make you look great.
We're all different, and typically most of us don't resemble Victoria's Secret models, which is why the sudden emergence of Valentine's Day lingerie with a lack of size inclusivity can leave most of us deflated. Instead of reaching for the latest Valentine's line at your favourite store, why not find something that you know will make you look and feel the most comfortable and confident? In a world dictated by trends, don't let clever marketing strategies or anyone other than yourself choose what you wear in the morning.
Until next time,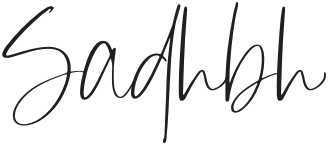 P.S. The links above are Affiliate Links (I'm just a broke gal trying to earn some €€€ so feel free to click lol)