Hola Chicas! With the Leaving Cert
finally
well and truly over it's getting pretty clear that Debs season is just around the corner. At this stage you should (hopefully) have the dress, the shoes and maybe even the bag, so today I'm talking all the last minute bits and pieces that you should pop into your bag before heading off. As you all know, I had
my debs
last October (you can find out all about it right
HERE
) , so today I'm just speaking from experience - don't worry if you can't get your hands on some of these, either way I'm sure your night will be spectacular!
image: dressmeperfect.com
1. Compeed Blister Patches
These are particularly important for the girls that dare to wear heels all night. I like the compeed ones because they come in a little pocket size box, so you don't have to leave them loose in your bag. Thankfully these are only €7.99 in
Boots
(right
HERE
) and you can pick up a variety of different shapes and sizes depending on the shoes you're going to wear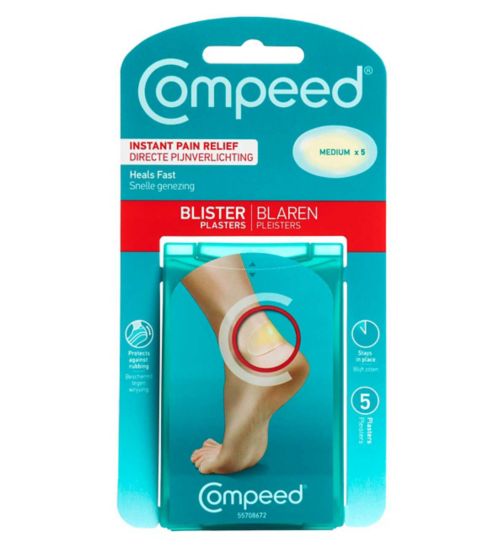 2. Safety Pins
Say no to wardrobe malfunctions and save lives by taking the time to pack a few extra safety pins into your bag. Trust me, at least one person will have a wardrobe malfunction, so do not let that person be you. I'm pretty sure you can find these in nearly every chemist, and maybe even in supermarkets too
3. Lipstick/Gloss
Most of you will probably get your makeup done for the big day, so it's a really good idea to bring along some of your own favourite lip products so you'll have the exact colour to reapply during the night. Pack all your lippy's into a bag and get your makeup artist's advice on which one would work best with your look. Personally I would be inclined to avoid matte lip products. It's going to be a long day/night, so comfort is so important!
4. Hairpins
If your hair isn't 110% loaded with hairpins like mine was, then you should definitely pop a few bobby pins in your bag.. Even if you don't need them, I'm sure one of your friends will
5. Chewing Gum
Save yourself from all the self conscious vibes by popping a pack of gum in your bag. After all, you never know how much garlic/onions will feature during your meal! * WARNING: If you really do not want to share, do not open your packet of chewing gum in public*
So that's my top five, or at least that's what I managed to fit into my clutch anyway! Depending on your makeup, your tan and your general requirements you could add blotting paper, deodorant or even a mini phone charger - but really, that's up to you! The most important thing is to really just enjoy your night with all your friends, after all each of you will soon be wrapped, sealed and shipped off to college for lots of new adventures with lots of new people!
Until next time,